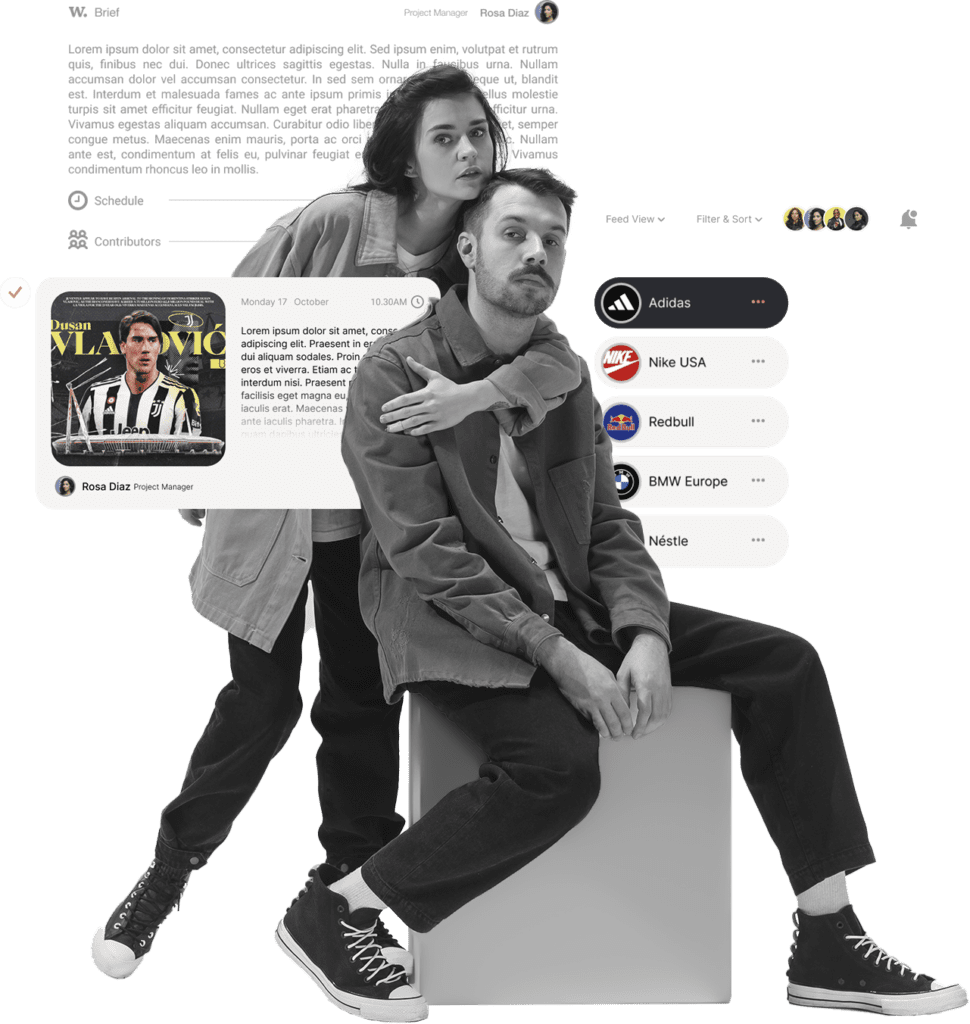 Suits is an innovative platform designed to revolutionize collaborative workspaces for marketing agencies, making the process seamless and efficient. By consolidating various aspects of content creation and management into a single platform, Suits aims to enhance productivity and streamline the content strategy process where agencies can easily add their clients to the platform and create dedicated workspaces for each client, ensuring organized and centralized communication.
One of the significant challenges encountered while communicating with clients and agencies is the inconvenience and miscommunication resulting from the use of multiple platforms for conversation. This often leads to misinterpretation of ideas and disorganized document management. Moreover, after the completion of a project, the work produced by a marketing agency is often not showcased to other potential clients unless it is featured on their social media or website.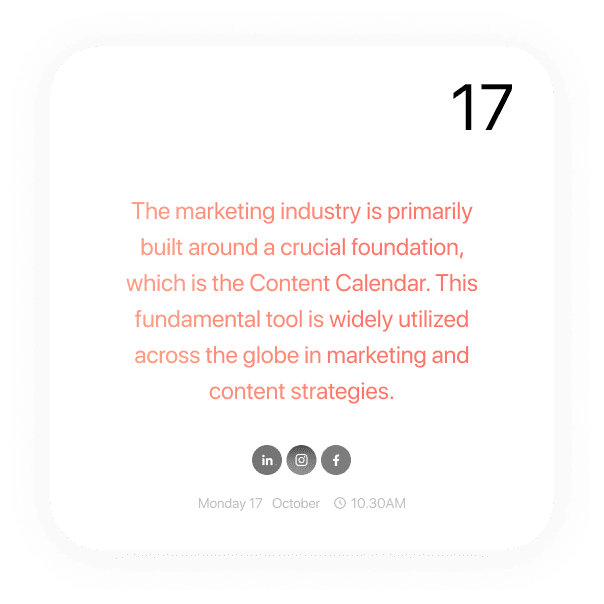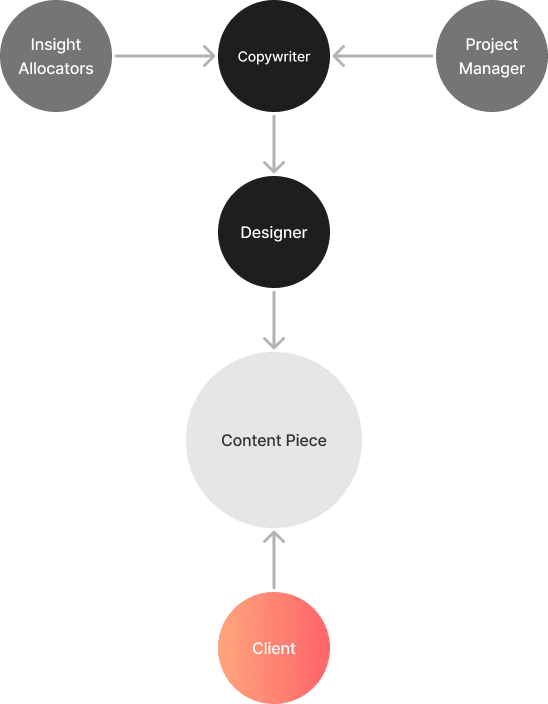 Ideation > Problem Statement
In the development and management of a content calendar, there are several key resources involved. These resources typically include a Project Manager, Insight Allocators (if applicable), Copywriters, Designers, and the Client.

The Project Manager and Insight Allocators play a critical role in creating the project brief and ideation process, working closely with other resources such as the Copywriters and Designers who produce the written and visual assets based on the project brief. The final stage of the process involves presenting the completed materials to the Client for review and approval.
This collaborative approach involving multiple dedicated resources enables the efficient and effective creation of high-quality content that meets the needs and expectations of the client.
More Possibilities w/ Suits!
Suits is a comprehensive platform that encompasses various essential components within the agency workflow. It not only serves as a task management platform, effectively distributing tasks throughout the agency, but also seamlessly integrates with the publisher tool, allowing for automated task lists based on user allocation, creation, attendance, and comments.
With access to client data and the work undertaken by agencies within the platform, Suits has the potential to evolve into a robust invoicing and bookkeeping platform. By incorporating the finance aspect of agencies into our platform, we aim to provide a comprehensive solution that streamlines financial processes.
Furthermore, Suits offers the opportunity to leverage client social media connections to develop a powerful analytics solution with real-time data. This empowers agencies to monitor their clients' performance within the platform and enables future utilization of artificial intelligence technology for data monetization and long-term insights. We envision the provision of live dashboards, akin to platforms such as DataBox or Microsoft Power BI, where users can share specific dashboards with predefined data sets with their clients.
The potential of Suits is vast, as it has the capability to unite the entire agency industry in one place. By providing a collaborative workspace through digital means, Suits offers a proven path to success, surpassing the limitations of traditional office-based communication reliant on emails.

Transforming Agencies with Seamless Collaboration

Disclaimer
This proposal and its contents are confidential and intended solely for the recipient named above. If you are not the intended recipient, please notify us immediately and delete this proposal from your system. Any unauthorized disclosure, copying, or distribution of this proposal or its contents is strictly prohibited.