Some
neighborhoods
we grew up with
.
Don't believe us? See for yourself.
Focusing on online behavior, and concentrating on data, dive into the studies where the strategies and theoretical methods are discussed in more detail.


Australia's Beloved Finance Institute
A new finance company debuting in the Australian market, Allas finance has a lot to offer. However, they weren't ready for the market yet. When they reached out to BUOST, the goal was to polish the brand making them shine against the long-standing competitors. With a requirement to attract new and loyal customers, this finance company needed to be made accessible to a wide range of clientele. Setting foot out to create…

Greek Orthodox Church and Wide Ranging Audience
Saint Dimitrios, Moonee Ponds is a vibrant parish within the Greek Orthodox Archdiocese of Australia, situated in Melbourne's north-western region. As a religious institution, their primary focus is to propagate their message and way of life to a diverse and wide-ranging audience. To achieve this, they approached BUOST to create an effective branding strategy that would engage with people across various mediums.

Increasing
ROI from 10%
to 10,000%
The London Sleep Company has three showrooms in Sri Lanka. Still, the sales they have done online and in-person have been disappointing, given that the London Sleep Company is new to the Sri Lankan market despite having many years of expertise in the European market. As a result, the London sleep company desired to enhance its online presence, online/physical sales, and brand positioning …..

Made Legal Look Tolerable
Galea and Faustin Solicitors Lawyers, a Melbourne-based law firm, have been providing cost-effective and trustworthy legal advice and representation for years. Although their services have been well-received by clients, their branding wasn't up to par with their competitors. As a result, they approached BUOST for a complete rebrand that could be used consistently across all of their subsidiary divisions.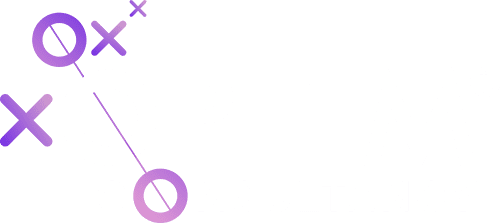 Comprehensive branding strategy for a leading Consultant
Optim Consultancy is a leading provider of end-to-end digital transformation solutions by streamlining business processes with industry-leading cloud-based infrastructure and services, Optim Consultancy helps businesses evolve and succeed. Having recognized the importance of standing out in a highly competitive market, and wanting to differentiate themselves from competitors by enhancing their brand identity.
The information in this document is confidential and may be legally privileged. The information is intended only for the use of the individual or individuals named above. If you are not the intended recipient, any disclosure, copying, distribution or any action taken or omitted to be taken in reliance on it, is prohibited and may be unlawful. If you received this in error, please delete the material and notify the sender immediately.
We love engaging with new clients and our community. If you have an inquiry about building digital products or any other questions, get in touch!
Our Designers
Are Overdosed
With Creativity
Call Now : +94 777 122 694
Email Us :
[email protected]
Colombo. Singapore. Melbourne.