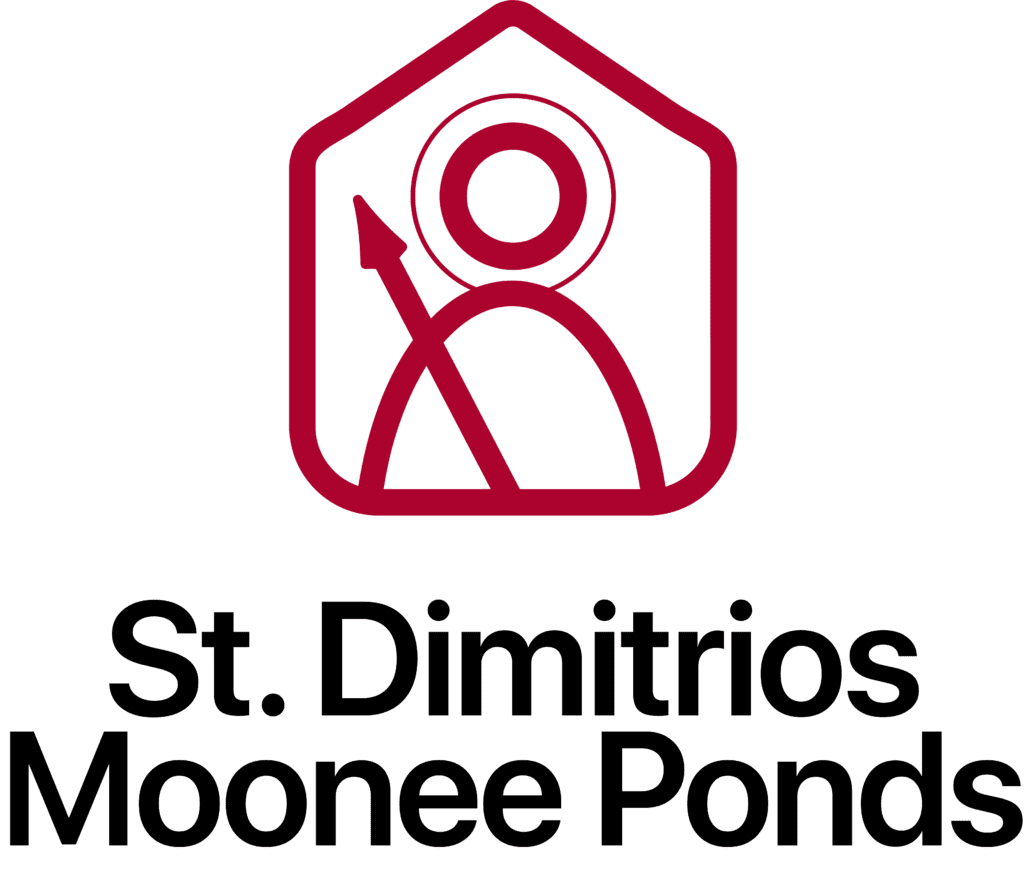 Greek Orthodox Church
& Wide Ranging Audience
St Dimitrios Moonee Ponds is a parish of the Greek Orthodox Archdiocese of Australia. Orthodox Christianity is a way of life where there is a profound and direct relationship between dogma and praxis: faith and life.
Case Studies > St Dimitrios
The father at St. Dimitrios Moonee Ponds has a humble beginning. Father John is one of five boys of Reverend Fr. Synesios and the late Presvytera Maria. Being a priest since May 2018, his Eminence Archbishop Makarios of Australia appointed Fr. John as the Chair of St. Johns College Preston in August 2019, and the first assistant priest to serve Gorgoepikoos Monastery in Geelong. In July 2022 he was appointed as the parish priest of St Dimitrios Moonee Pond.
In Australia, 88% of Greek Australians speak Greek and 91% are members of the Greek Orthodox Church. Of a total of 121 Greek Orthodox Parishes, St Dimitrios Moonee Ponds is one of them. This renowned church in the name of St. Demetrios needed to brand itself, and for that purpose, they turned to BUOST.
Case Studies > St Dimitrios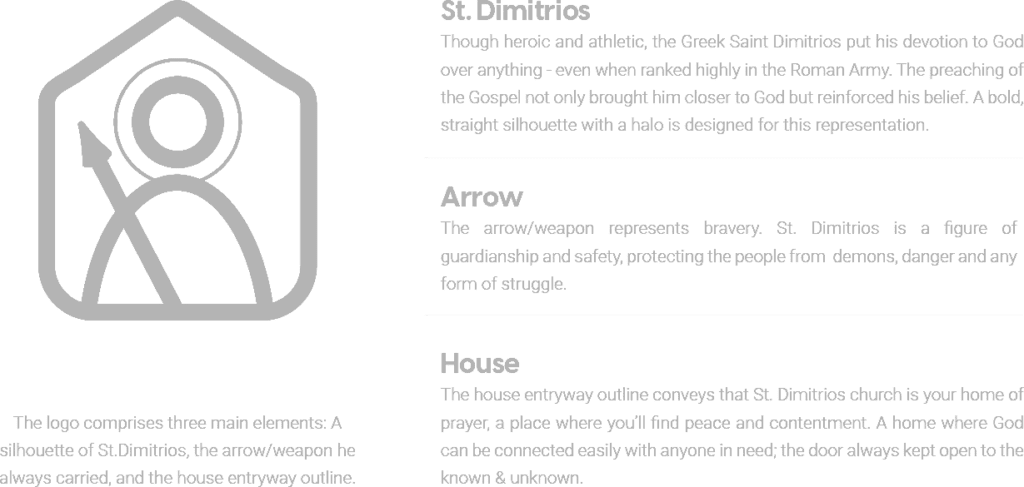 Carrying out a thorough investigation of Greek Orthodox churches and what they stand for, BUOST got down to business. 
Understanding that St. Demetrios has a history of athletics and military, yet him prioritizing being a soldier of christ, BUOST tried to incorporate the rich history into the logo to bring out meaning and empathy. By providing a pitch deck to choose from, BUOST presented various logos to fit the church.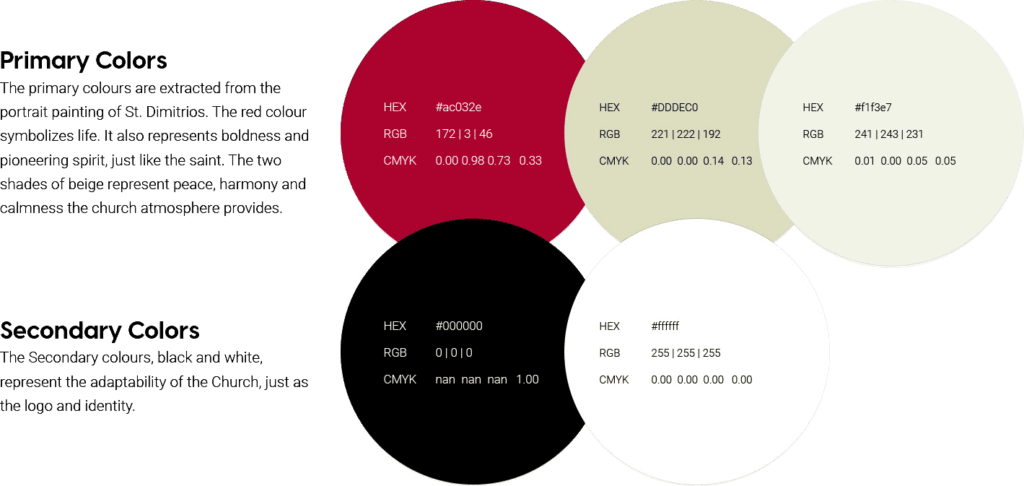 Case Studies > St Dimitrios
An efficient team from BUOST, consisting of (names) worked on the branding tirelessly.  Though heroic and athletic, St. Demetrios put his devotion to God over anything – even when ranked high in the Roman army. Preaching the gospel strengthened his belief. The finalized logo consists of a straight silhouette with a halo representing this. 
The Arrow in the logo illustrates bravery. As a figure of guardianship and safety, protecting people from demons, danger, and struggle, St. Demetrios and his Greek Orthodox church at Moonee Ponds prioritize protecting people. The house entryway conveys that the St. Demetrios church is a home of prayer, a place where people find peace and contentment. The door is open to anyone willing to commit, the known and the unknown.  BUOST provided a comprehensive document consisting of brand guidelines, the logo uses, typography, and collaterals to uplift the brand, radiating the Green Orthodox church's beliefs and what it supports. 
The following case study presented for BUOST is intended for informational purposes only. It is important to note that the information provided in this case study is based on hypothetical scenarios and should not be considered as factual or applicable to real-life situations.
Readers are advised to exercise their own judgment and discretion when interpreting the information contained within this case study. The content provided should not be construed as professional advice, financial guidance, or legal counsel. The authors, contributors, and publishers of this case study bear no responsibility for any decision or action taken by readers based on the information provided herein.